Interurban service began with two companies independent of TMER&L Co. The line to Waukesha (and Waukesha Beach) and the M-R-K (Milwaukee Racine Kenosha) lines were acquired by TM not long after they began operations.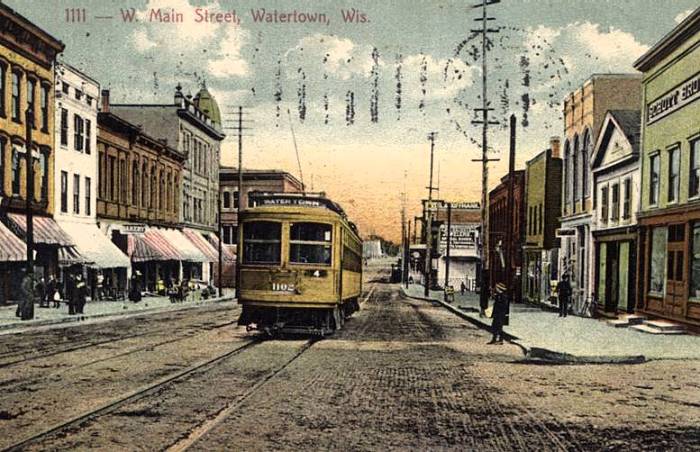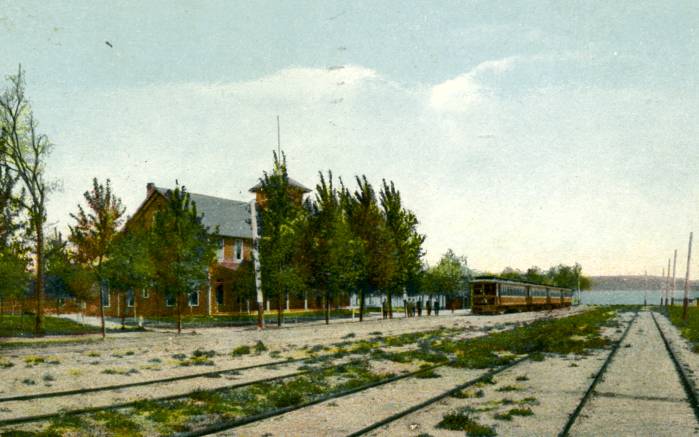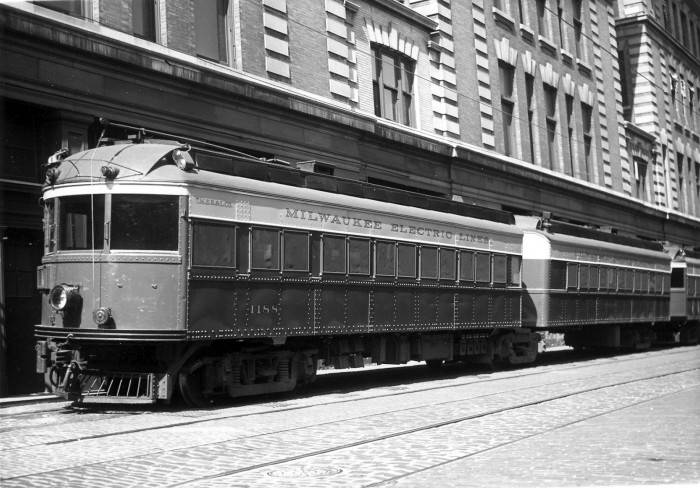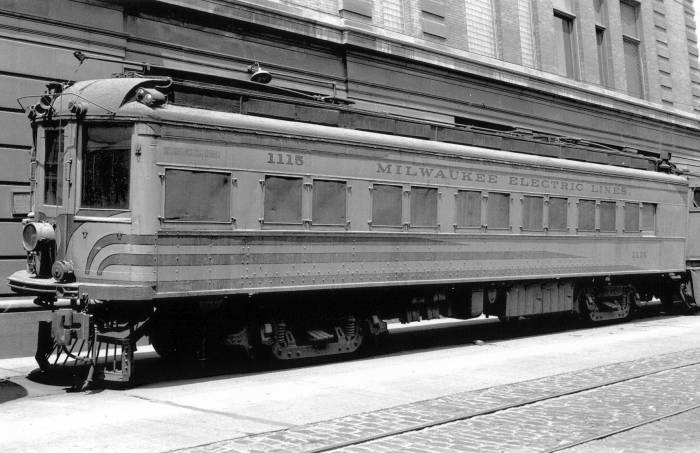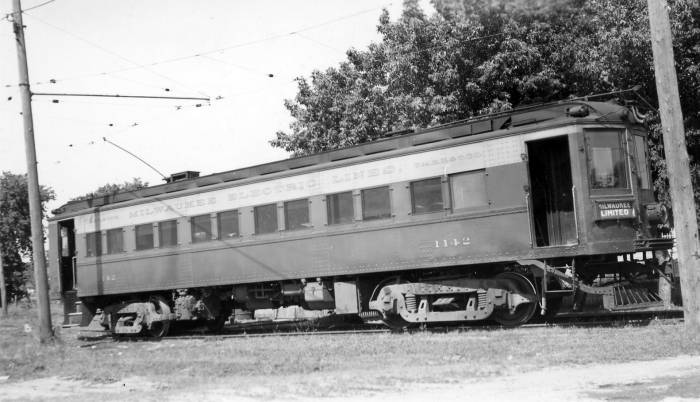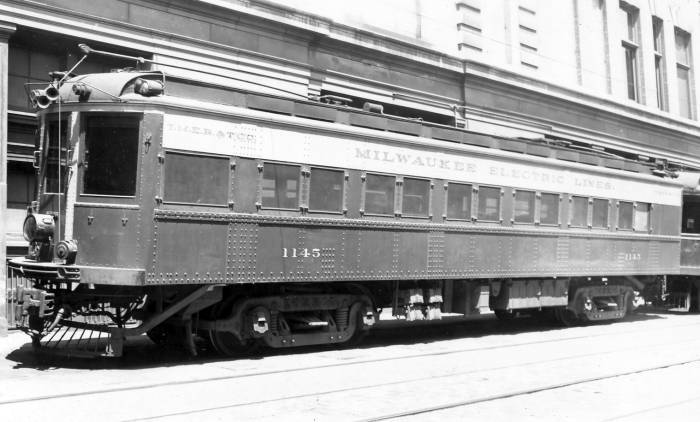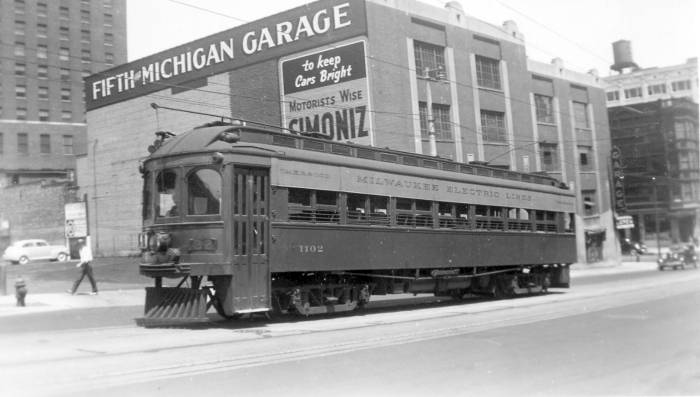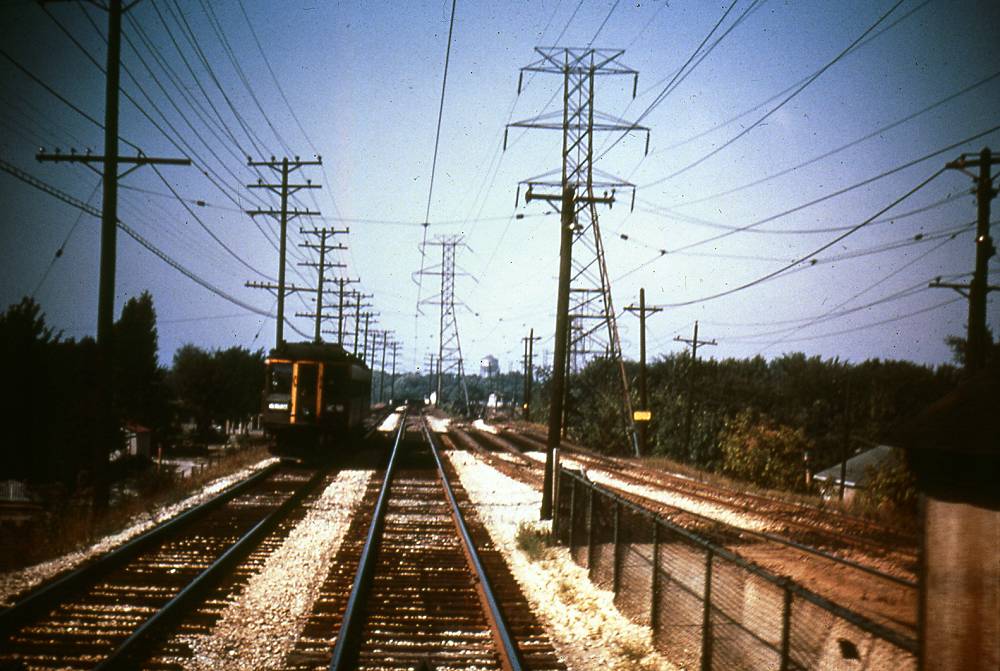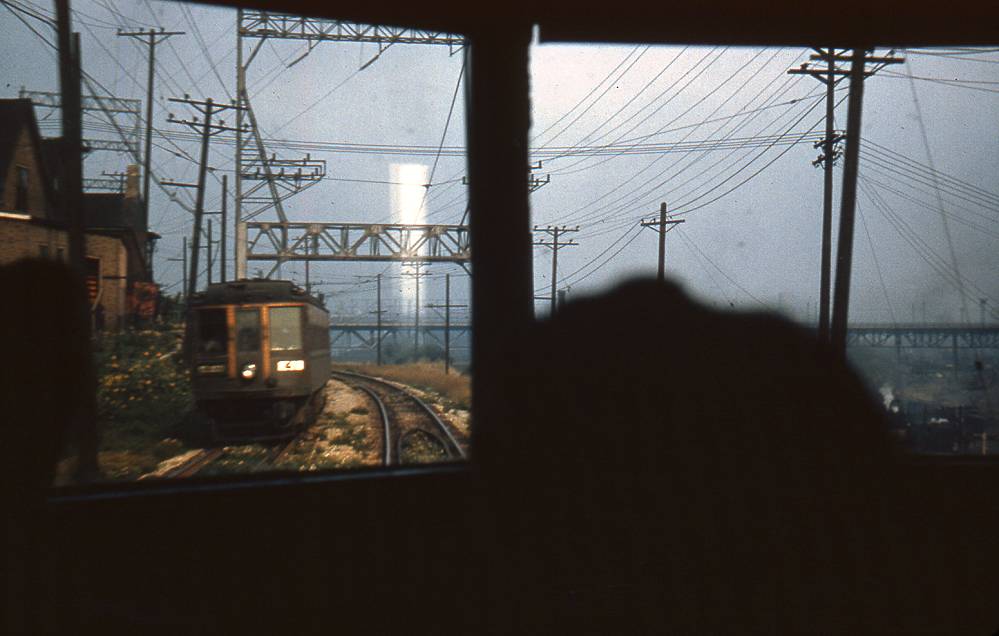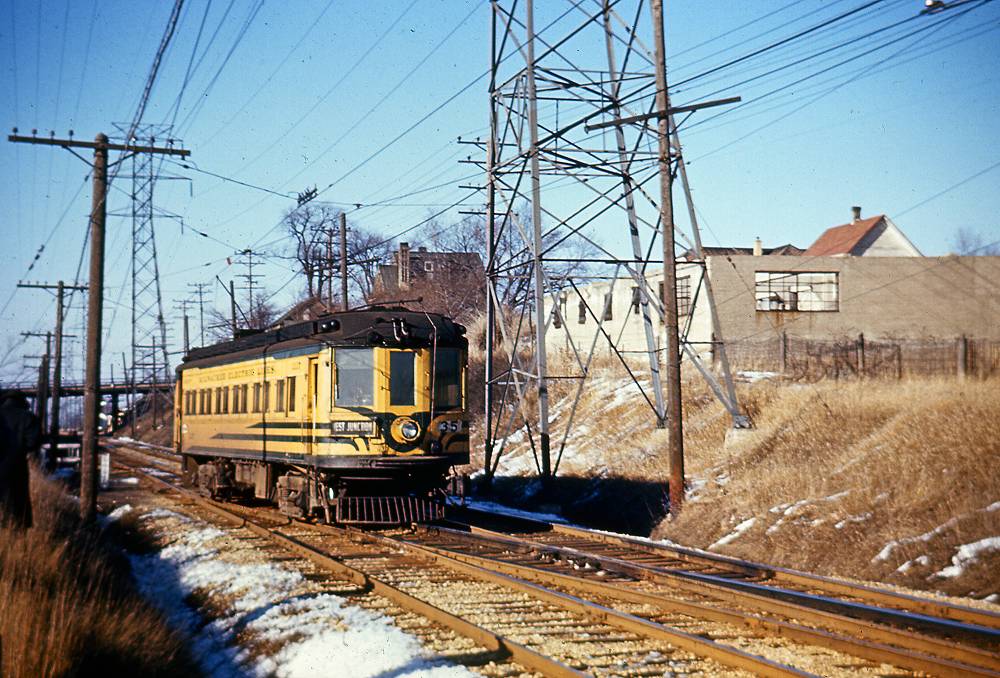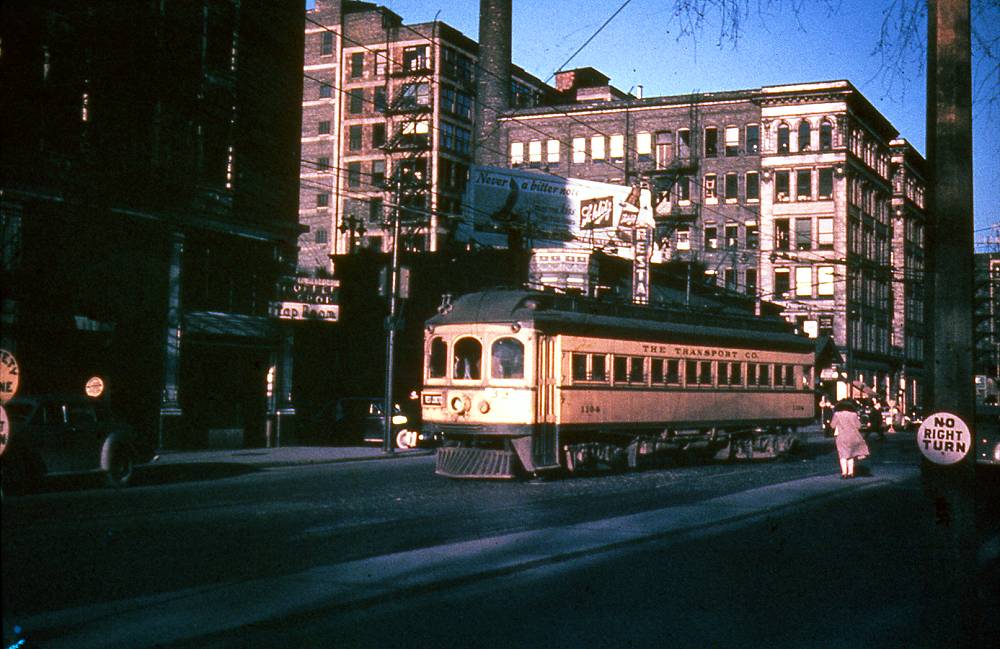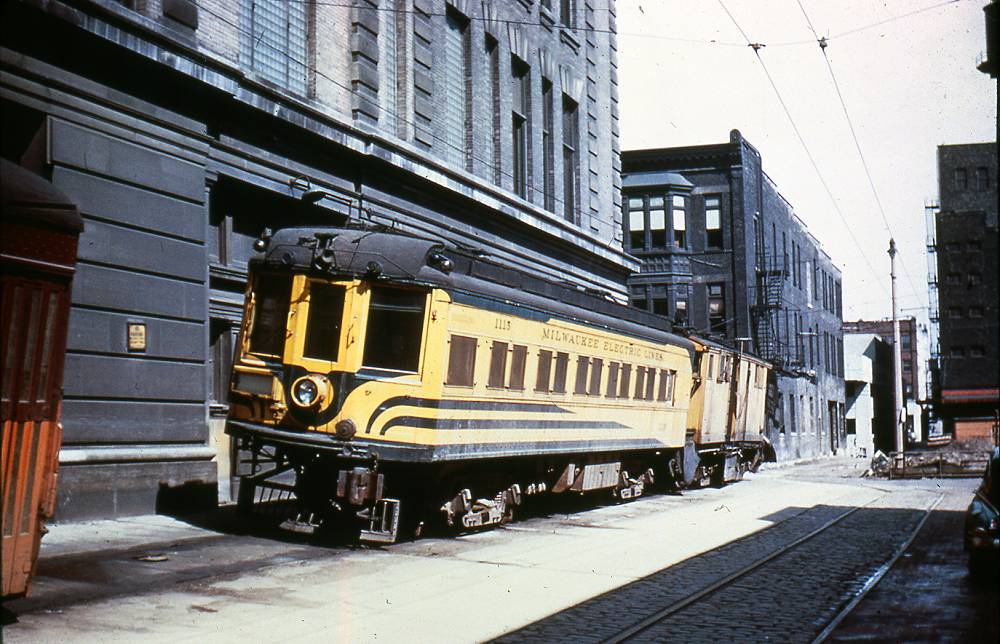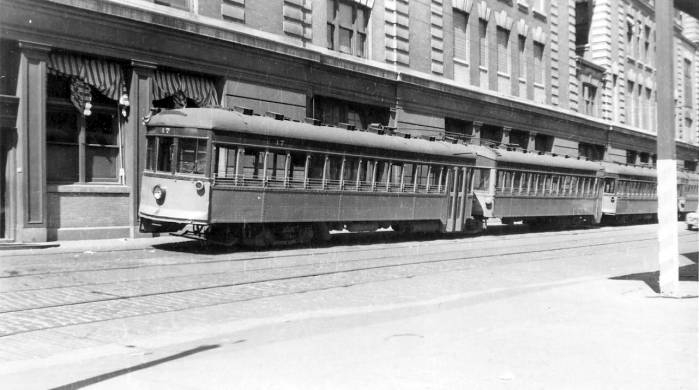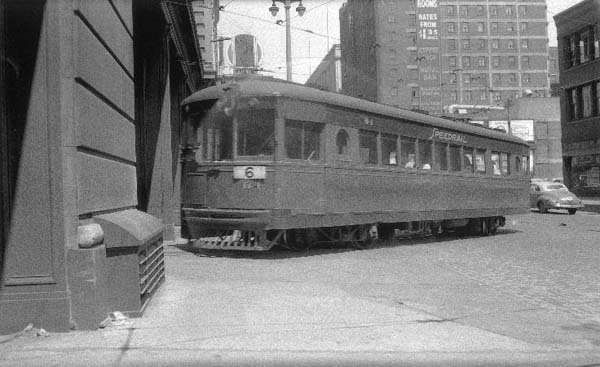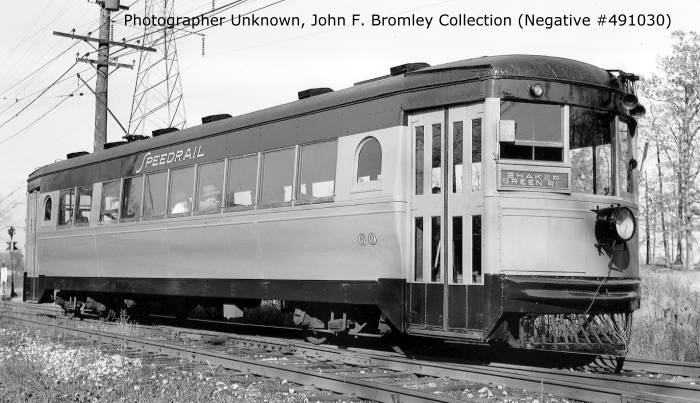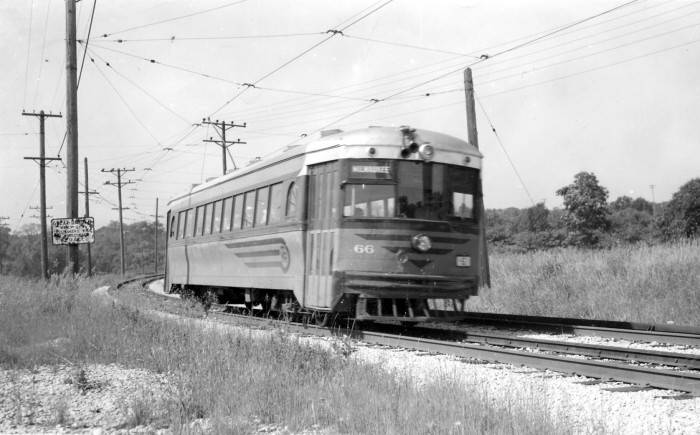 TM President John Beggs even attempted to acquire the Chicago and Milwaukee Electric Railway, which later became the famous Chicago North Shore and Milwaukee Railroad. The Milwaukee Northern Railway between Milwaukee and Sheboygan, via Port Washington, was acquired in 1922 and merged into the system in 1928.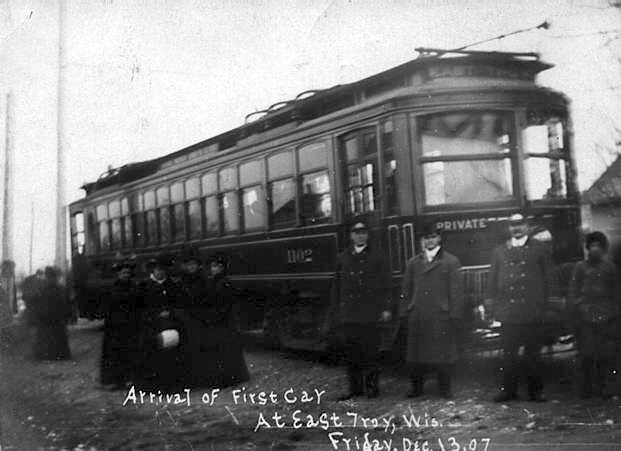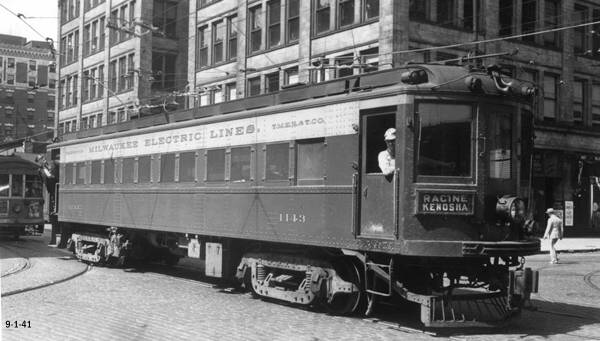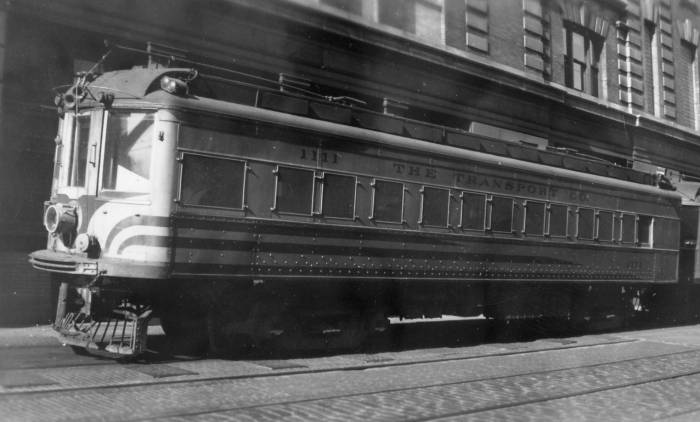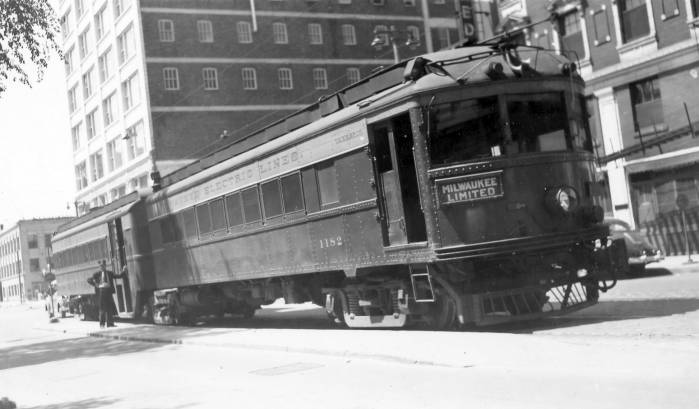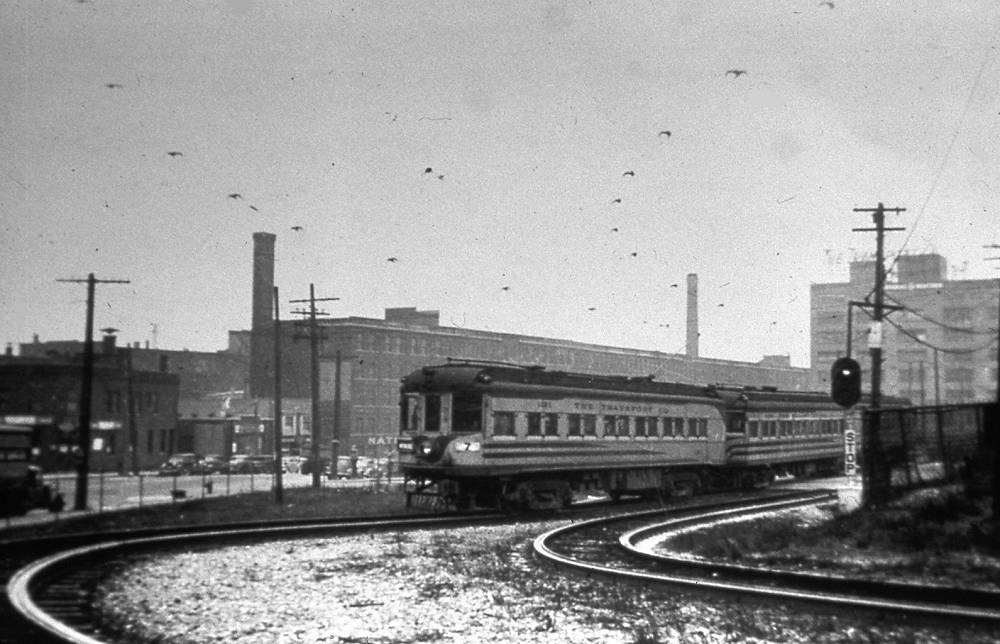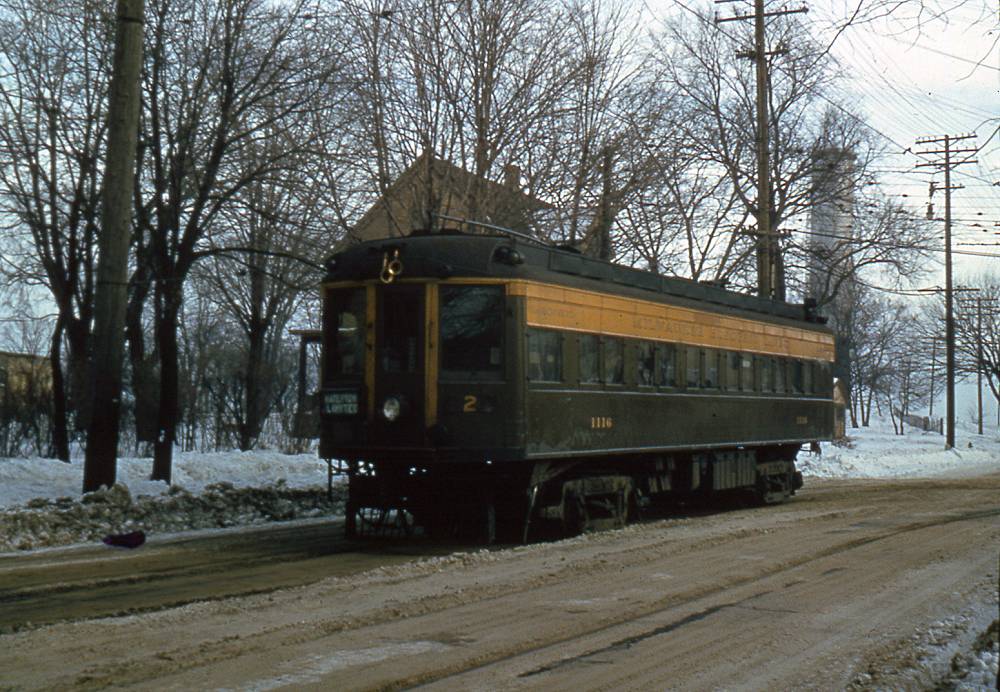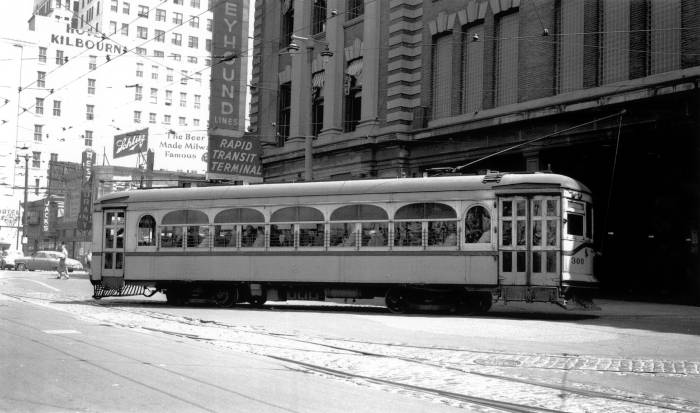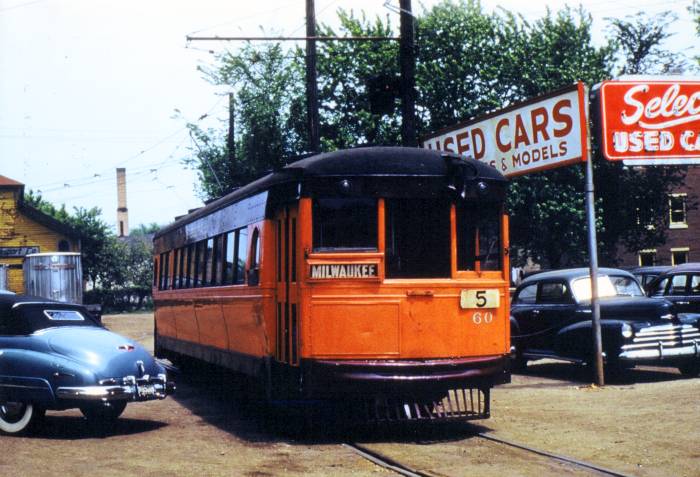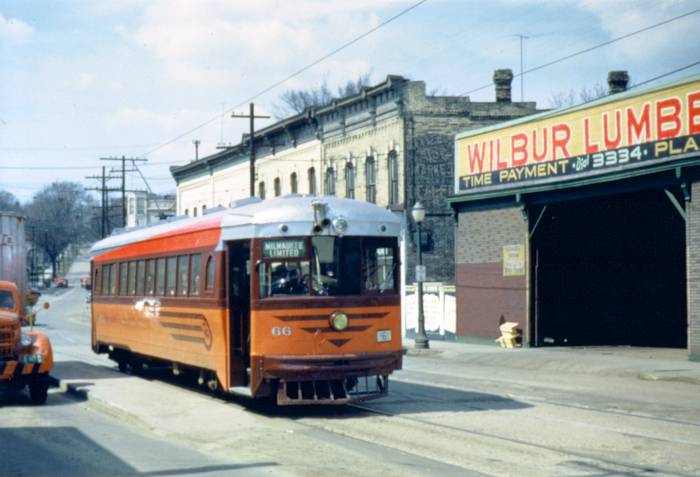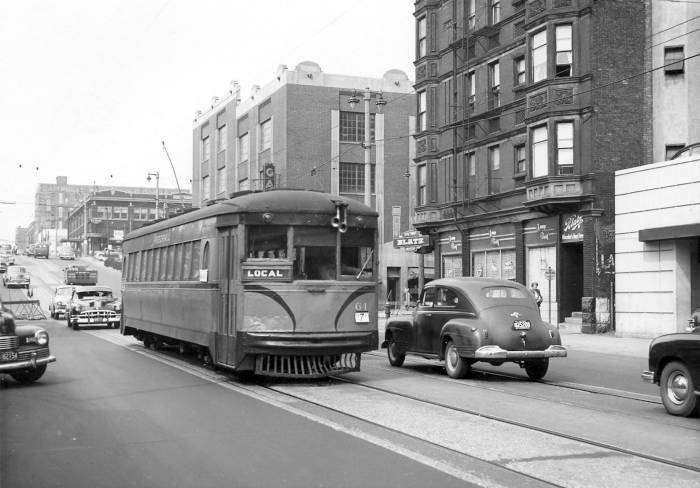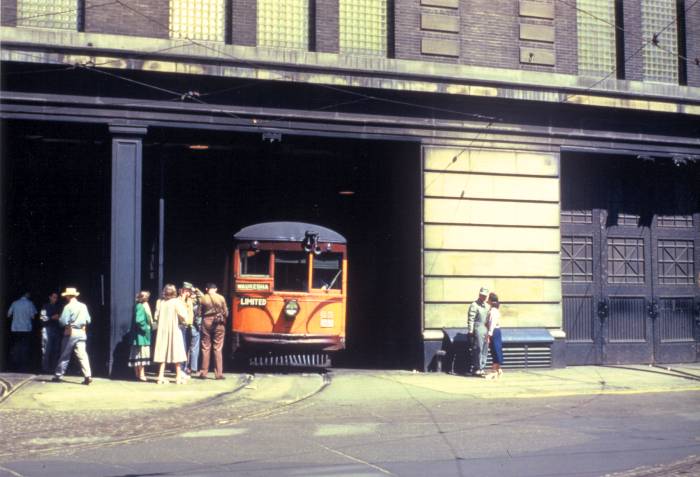 Milwaukee also had rail lines which were suburban in nature, but these became more like urban car lines as the city grew. Portions of the South Milwaukee service, however, remained "suburban" until their "bustitution."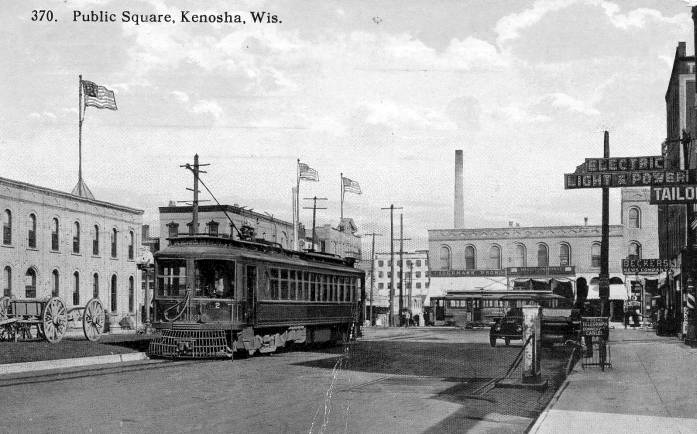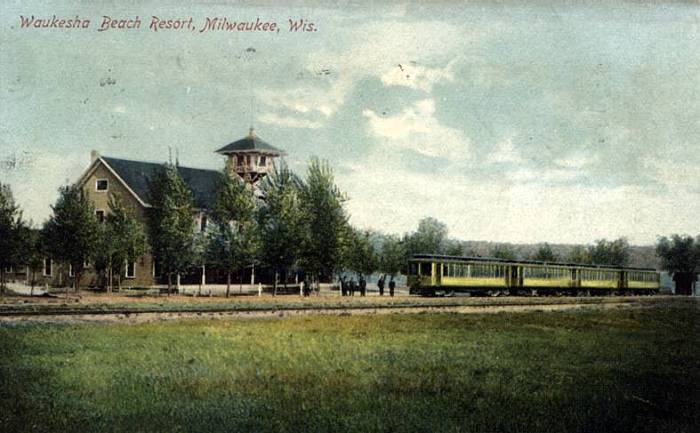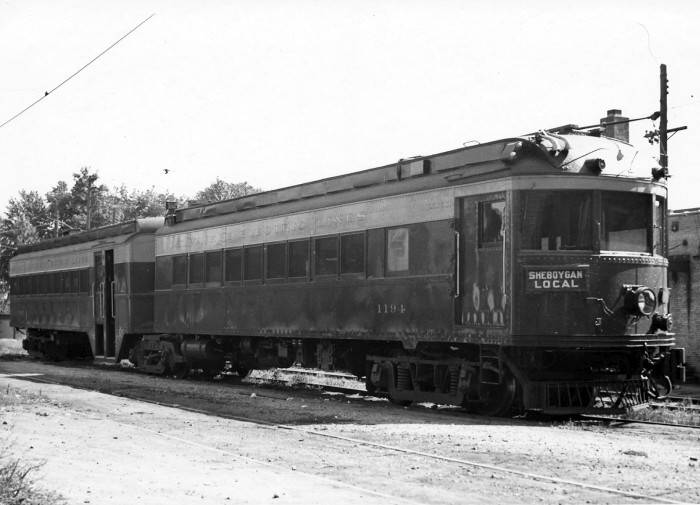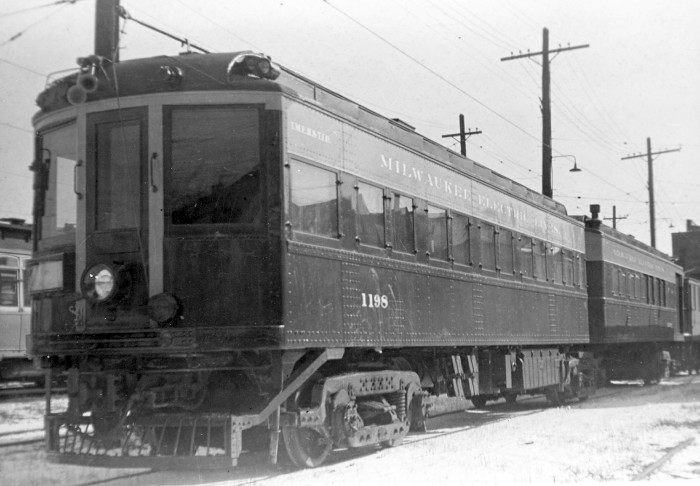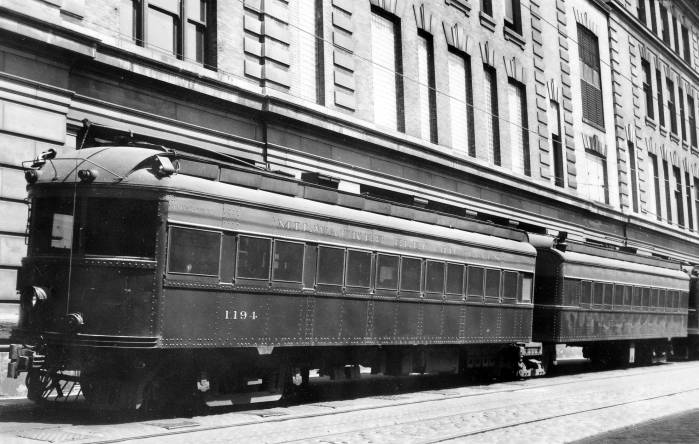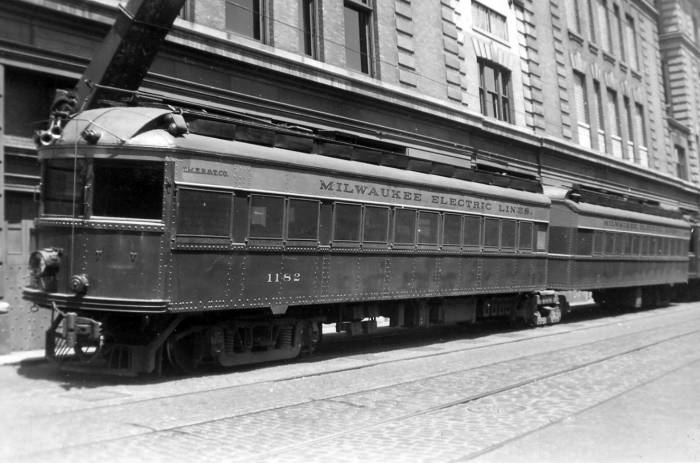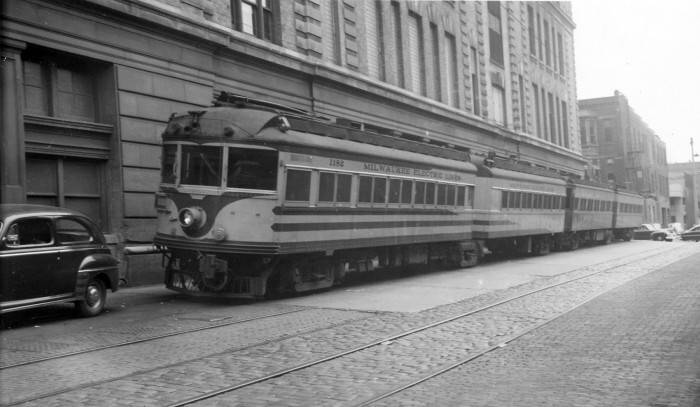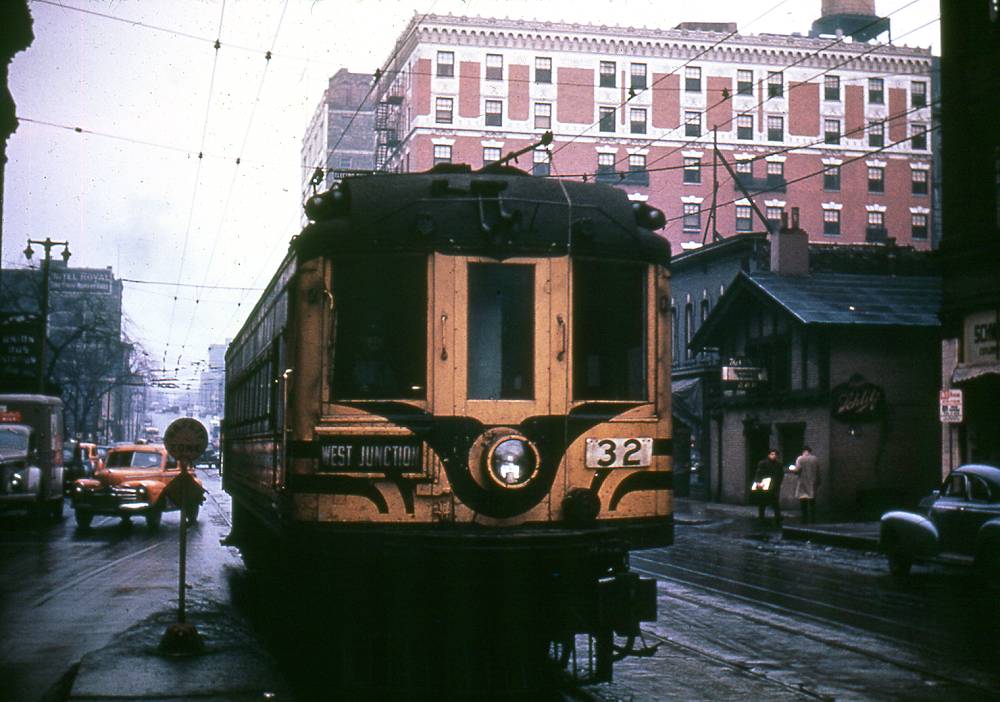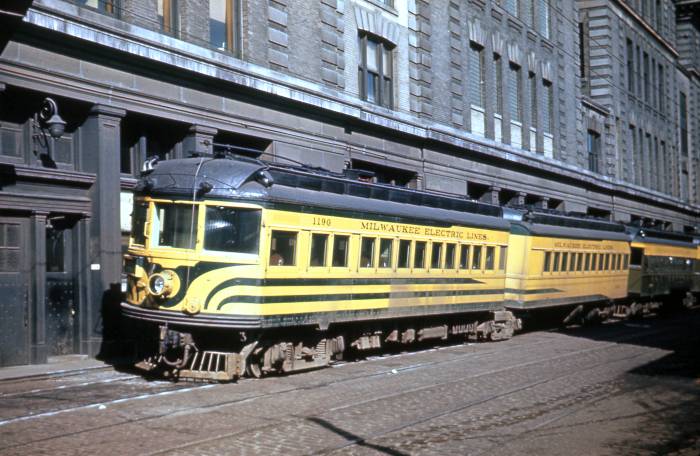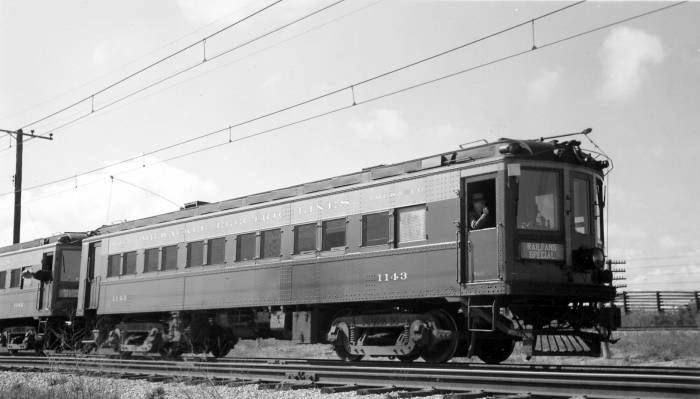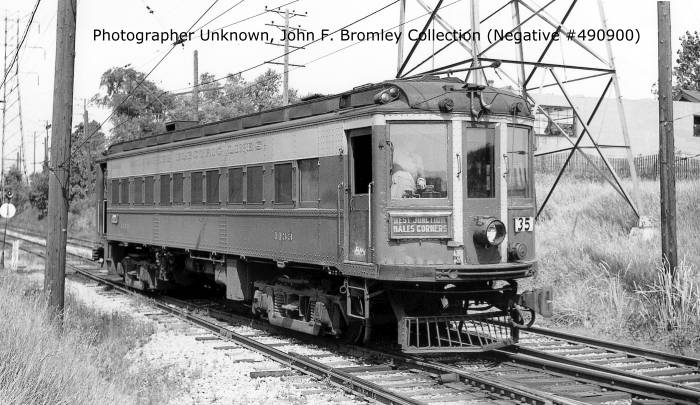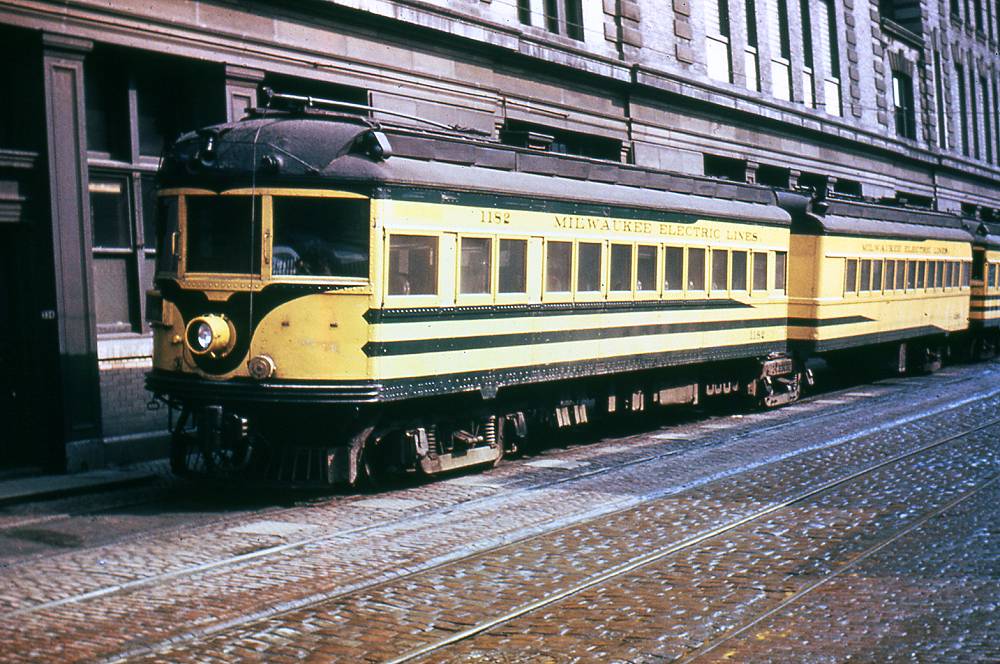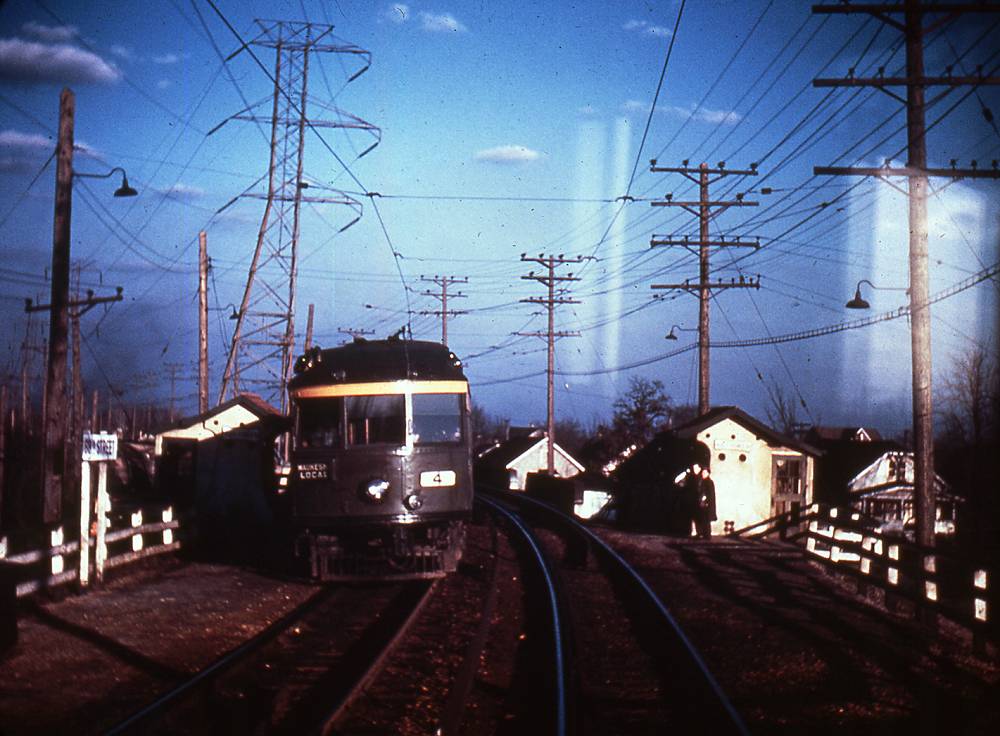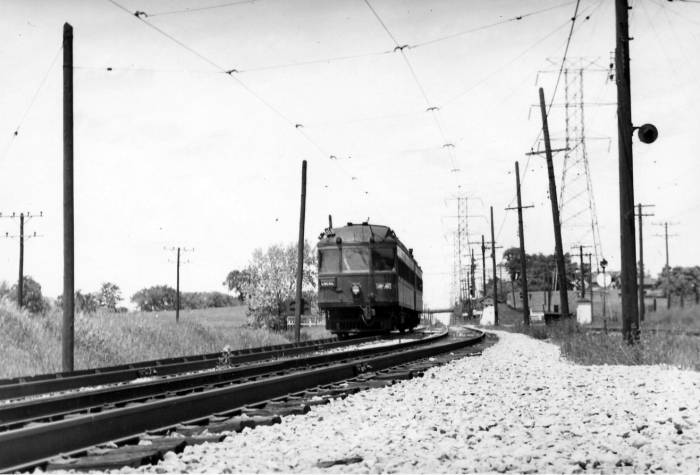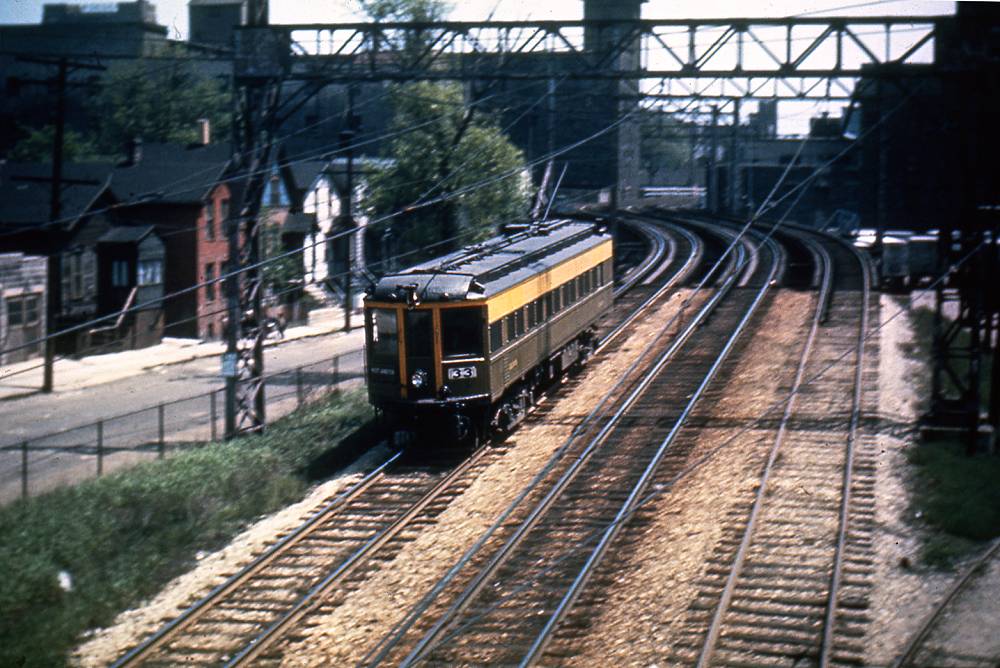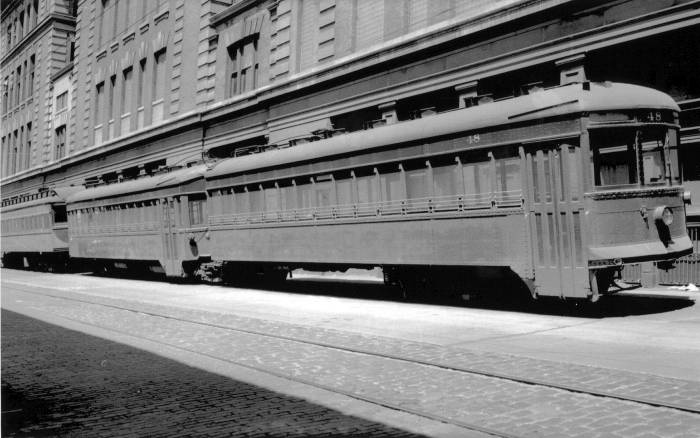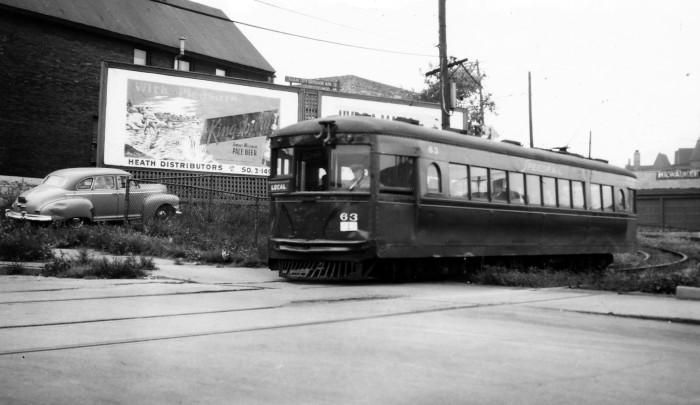 Below: Car 64 on the 76th Street overpass. The building in the background was and still is the Pius XI High School (much bigger nowadays). The raised embankment to the left has been leveled and the site is now in the middle of the Pius parking lot. (Information courtesy of Charles Kronenwetter.)